Local Ceramics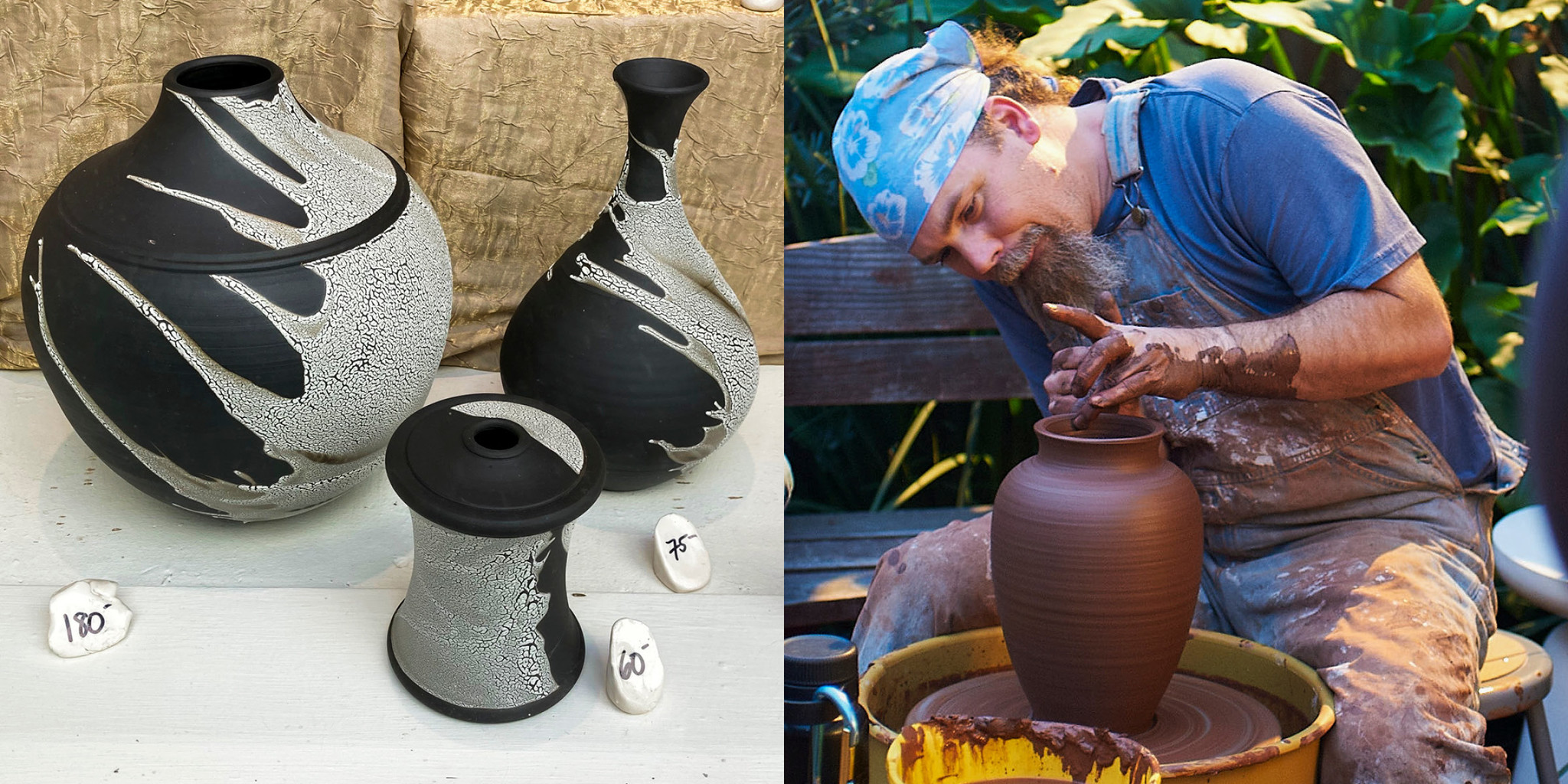 We recently added some amazing local ceramics to our offerings, created by an amazing local artist named BRETT CRAWFORD.
Brett's a local ceramic artist with a passion for shapes and textures. He started creating objects in clay over 30 years ago under the guidance of Leah Aguayo and later with Dave Ogle. For over 15 years he taught wheel-throwing at U.C. Davis and U.C. San Diego, which challenged him to deeply understand how to control the shapes emerging from the clay. Standing on that foundation, Brett continues to explore the nature of inspiring designs while searching for unique glazes and textural treatments to complement the forms. He creates his unique ceramic vases in the north end of Sausalito, California at the Wheelhouse in Marinship Studios (i.e. not far from where Robert had his photography studio for 13+ years).
You can learn more about Brett and his creations at his website (www.crawfordceramics.com) and/or by coming to see his pieces in person in the gallery.

NOTE: other than the occasional show Brett participates in, the gallery is currently the only outlet in the area to buy Brett's amazing work directly!