Local Ceramics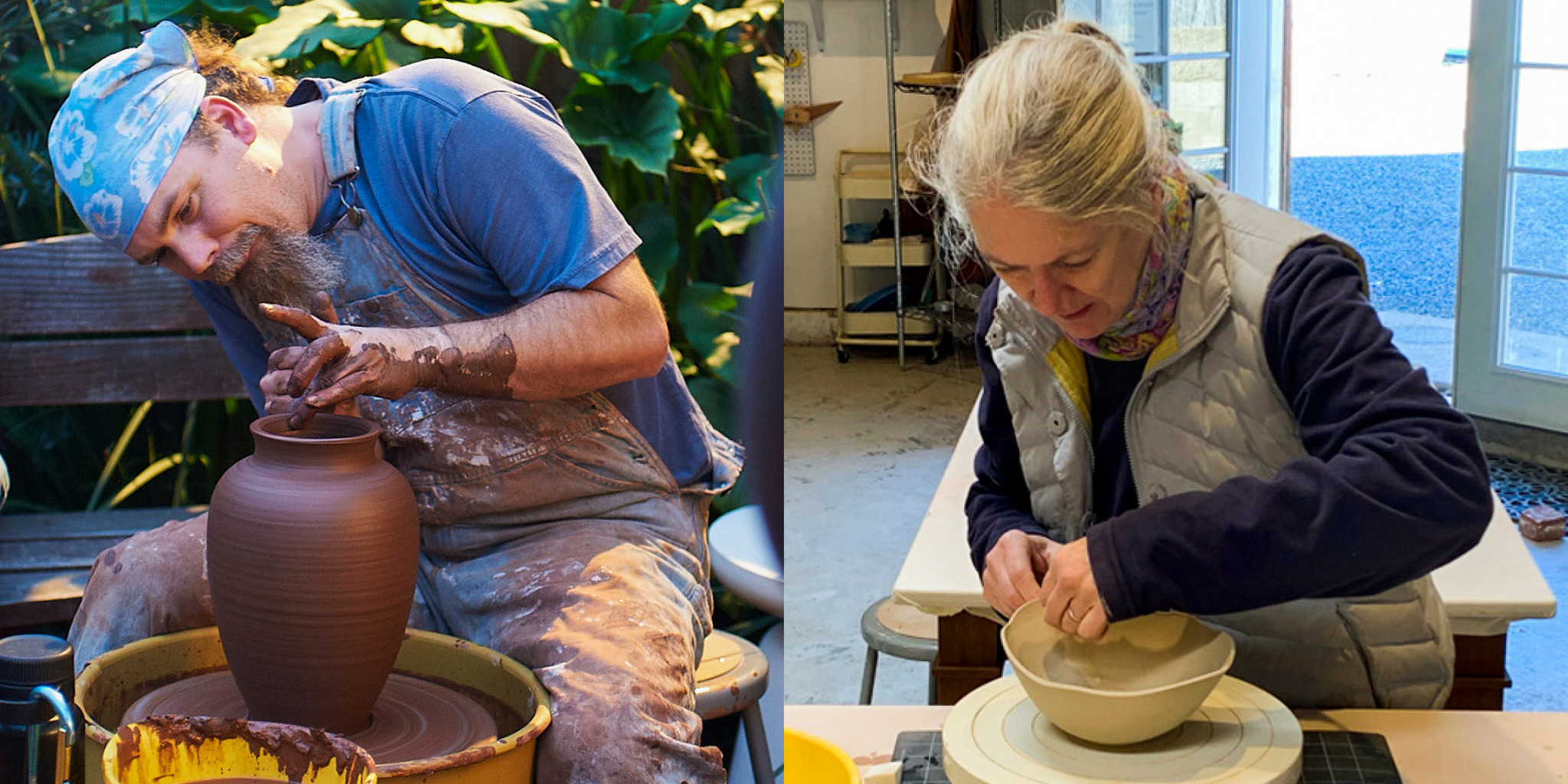 We've recently added some amazing ceramics to our offerings by two local artists who both create at the Wheelhouse in Marinship Studios in the north end of Sausalito.
BRETT CRAWFORD a local ceramic artist with a passion for shapes and textures. He started creating objects in clay over 30 years ago under the guidance of Leah Aguayo and later with Dave Ogle. For over 15 years he taught wheel-throwing at U.C. Davis and U.C. San Diego, which challenged him to deeply understand how to control the shapes emerging from the clay. Standing on that foundation, Brett continues to explore the nature of inspiring designs while searching for unique glazes and textural treatments to complement the forms. You can learn more about Brett and his creations at his website www.crawfordceramics.com.

SANDRA MURRAY has been working on her ceramic skills and expression for almost 20 years. The simplicity of her forms and glaze work are a natural complement to the practice of pine needle 'coiling' which she introduced to her pieces in 2017 after spending time studying Gullah basketry in South Carolina. The harmony of natural fibers integrated into clay forms — often completing the form itself — reflects Sandra's deep respect for the ecology of Coastal Marin she calls home. She lives on Mount Tamalpais, and creates side by side with Brett at the Wheelhouse in North Sausalito. You can learn more about Sandra and her work at www.workingpotter.com.
Their incredible pieces are available in the gallery only, so come on by and see their amazing creations in person!