Upcoming Events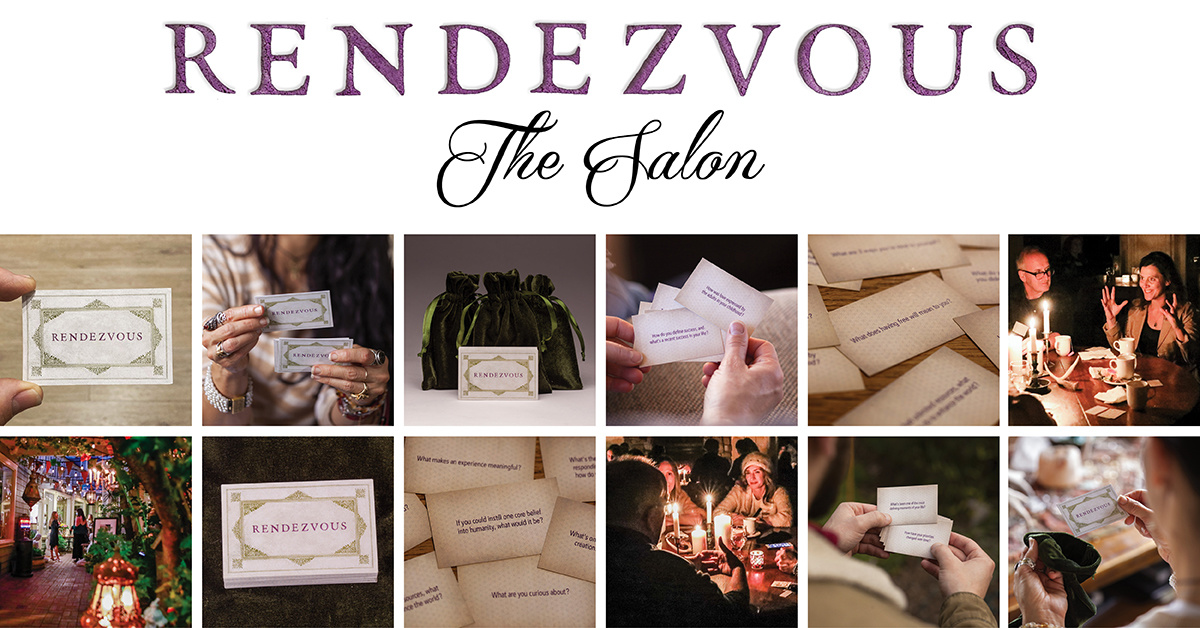 RENDEZVOUS SALON (#7)
SATURDAY APRIL 23
SAUSALITO
7 - 10PM
$27
Looking for something meaningful and enjoyable this Saturday night in the SF Bay Area?
Do you like enchanting courtyards, hanging lanterns, life-affirming creativity, and good-hearted people?

If so... join us for the next Rendezvous Salon!
Learn more / get tickets at



*     *     *     *     *

BUBBLES, BEADS & UKULELES
SATURDAY APRIL 23RD
1 – 5PM

FREE
Come join us on the street by the courtyard where local artist Rachel Smith will be delighting us with professional bubble making... amazing bead work... and soul-uplifting ukulele music!


To learn more about Rachel, visit her website: rachelsmith.online.
ANY QUESTIONS?
Give us a call at (415) 887-9557